What is CRM? ( Customer Relationship Management )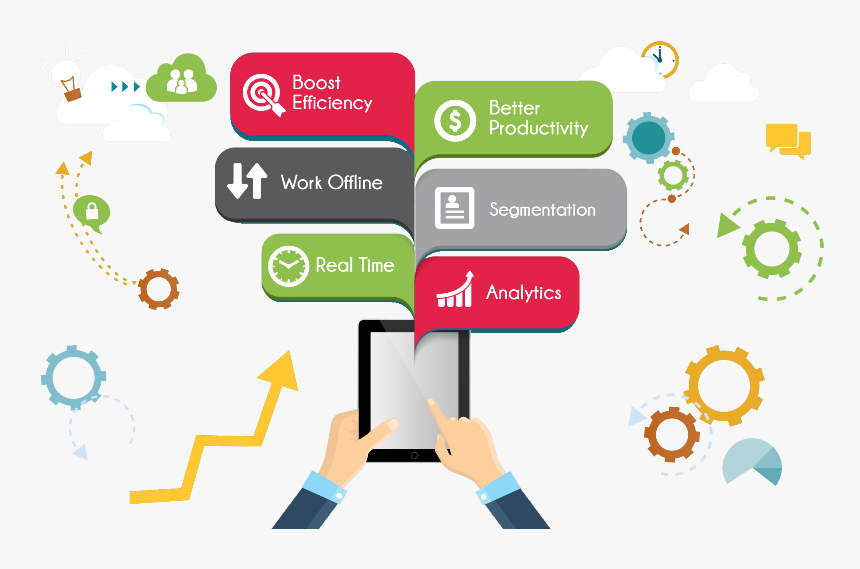 Here, in this blog, we will discuss CRM and the types and importance of CRM.
Customer Relationship Management (CRM) is a software used by businesses to manage the overall activities of the business. Every day there is a number of meetings or interactions with customers and prospects. Therefore, its primary purpose is to organize, track and manage all the customer's information, activities and conversation.
This helps the whole organization to understand the customers or you can say helps your sales, marketing, and customer service teams or departments. This is to better understand all the activities of customers. For instance, their needs and behavior and provide a better quality of service.
https://en.wikipedia.org/wiki/Customer_relationship_management
In a continuously growing competitive market, it is very much important for a business to deliver the right information to the right person at the right time, otherwise, businesses will lose opportunities to sell products or services.
Therefore, CRM is the only solution for managing all the information particularly in one place with easy access.
Types of CRM 
Operational CRM
It streamlines the business process that includes sales automation, marketing automation, and service automation. It basically includes a lot of things and information that directly related to the customers. The main purpose of this is to generate leads, convert them into contacts, collect all the required information, and provide service accordingly.
There are three subtypes of operational CRM. These are sales automation, marketing automation, and service automation.
Salesforce Automation – It helps in automating the process of sales in all the stages of the sales cycle for setting standards to attain new clients and manage existent ones. It examines sales promotion, automates the tracking of client's account history, and regulates sales, marketing, retail outlets, and call centers.
Marketing Automation – This concentrates on promoting the process of marketing for making it extra efficient and effective. It automates reoccurred or repeated tasks. For instance, sending marketing emails or posting marketing data on multiple channels of engagement. The main goal is to discover the best possible way of offering products and approach the potential customers for disciple sales leads to full customer.
Service automation – It allows companies to engage customers by giving the best quality service. It basically includes service automation of client support, and this involves the management of issues, customer call management, and management of service quality based on KPIs.
Analytical CRM
This helps the top management, sales, marketing, and support personnel to determine the best way to serve customers. The main function of analytical CRM is to gather information from different channels or sources and analyze it in a structured way.
Collaborative CRM
It is also called Strategic CRM, which helps to share information collected from different channels. Information collected is about the customers to the various business units like the sales team, marketing team, technical and support team. Usually, every unit works independently and does not share information between departments. Therefore, this helps to unite all the groups to target on a single goal. And use all the information needed to improve the quality of customer service because to gain loyalty and to acquire new customers to the business.
Importance of CRM
Every businessman or everyone into business knows very well that the customer is KING. We would like to give them the best possible experience when buying our products or services. But we can only give them the best possible experience when we have relevant information about their tastes, preferences, needs, wants, buying behavior.
Giving them the choice of experience they want is not without cost. This is the reason why we have to put in place an efficient and effective process or system that provides a definite experience to customers. In the end, this will result in the growth of the business and its profitability. Later, we will find that the benefits and results will far surpass the investments we poured in building relations with customers.
If this is in your mind that the CRM system is only for large business enterprises or large businesses. This is the myth. CRM is an important tool whether for a freelancer, sole entrepreneur, startup, or a global organization. The importance of CRM  system matters much for a business but the reasons to list up are far too many. So, for this part, let's go with the big picture.
Some of them are here:
Discover – Discover our customers by opening helpful insights and information about them; we are here in the position to know them properly or better – who are they, how and why they purchase our products. Identifying and disclosing trends of them and interactions with customers is very essential not only because we can easily envision the needs of them and approach their issues but keep further us ahead of competitors who may not be as conform as we are to customers' pulse.                             google.com
Organize – We have the methods and means to have everything in line or order – from the whole life cycle of the customer to their channel engagement, from automation of sales process to marketing campaigns, and from analytics of business to collecting and accessing customer information or data, amongst others. A contrary string of complicated situations and tangles processes are all streamlined and automated to give us a more precise perspective and a solid hold of things.                                                    google.com
Optimize – We can enhance, develop, and execute customer-related operations by a host of CRM tools. These are intended to give us the flexibleness and convenience we are in need to be receptive to our customers and at the same time, make it easier for customers to do business with us.
You may like:- https://mailcot.com/how-to-integrate-email-marketing-with-crm/